SBA Loans
SBA Loans are a great way to expand your financing options. Whether you run a start-up or are growing a small business, Prime Meridian Bank is your local SBA lender of choice for: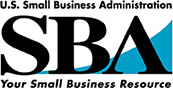 Commercial Real Estate
Equipment and Machinery
Inventory
Working Capital
Prime Meridian Bank offers customized solutions to provide you with flexible, affordable SBA Loans with reasonable repayment terms. All SBA Loans feature:
Competitive Rates
Longer Repayment Terms (up to 25 years, fully amortizing)
$250,000 to $5,000,000 in capital
No Balloon Payments
Lower Down Payments
Extended Terms
No Pre-payment Penalties for loans under 15 years
Contact us today and let us show how to get started and what Prime Meridian Bank can do to make your small business loan happen.
Additional information about SBA Loans and the U.S Small Business Administration is available at www.sba.gov.
SBA 7(a) Loan Program
7(a) loans are the most basic, commonly used, and flexible type of SBA loan. Your loan may be used to start a new business or to help with existing business operations, expansions or acquisitions:
Debt refinancing
Working capital
Machinery and equipment
Furniture and fixtures
Leasehold improvements
Construction financing
Land and building purchase
Inventory
SBA 504 Loan Program
This loan program was specifically designed to help stimulate economic development within communities by helping businesses grow and create jobs. Through this program we are able to provide small businesses another option to secure financing for major expansion or modernization. 504 Funds may be used to:
Purchase existing buildings
Purchase land or make land improvements
Build or renovate facilities
Purchase equipment
Financial Statement Forms
All loans subject to credit approval.