Lakeland Now Open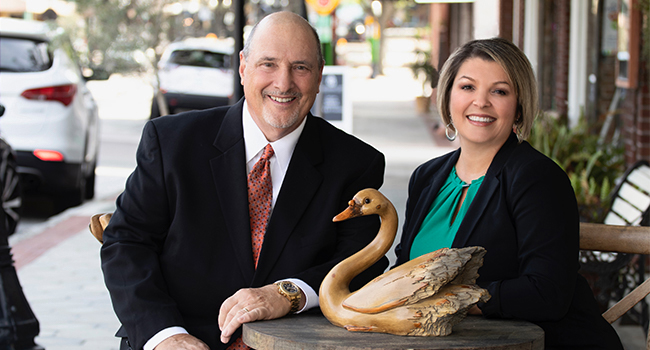 Michael Micallef Leads Prime Meridian Bank's Expansion in Lakeland

Prime Meridian Bank's Lakeland location is now open and banking veteran Michael A. Micallef, Jr. has been named the Bank's Market President for Polk County. Mr. Micallef has a long history in Central Florida banking and in Lakeland itself. In 2006, he organized and was CEO and President of Community Southern Bank which merged with Sunshine Bancorp, Inc. in 2015.
Coincidentally, the new Prime Meridian Bank location is the same Florida Avenue location his former bank occupied at 3340 South Florida Avenue, Lakeland.
"I am looking forward to introducing clients and friends to the Prime Meridian Bank brand," said Micallef. "We are relationship-focused and dedicated to doing banking right, right away."
Prime Meridian Bank also announced Stephanie Colón, Vice President, Business Development, has joined Mr. Micallef at Prime Meridian Bank. She is a former Commercial Lender at Citizens Bank & Trust.
Prime Meridian Holding Company (OTCQX: PMHG) is the parent holding company for Prime Meridian Bank. With assets over $400 million as of Dec. 31, 2018, the company has been actively exploring growth opportunities.
According to Sammie D. Dixon, Jr., Vice Chairman, President and CEO of the Bank, "the Lakeland market offers significant opportunities. Michael is the right banker to lead this growth for us," Dixon continued. "He's been here. He knows the area. He has the client-focus we are known for."